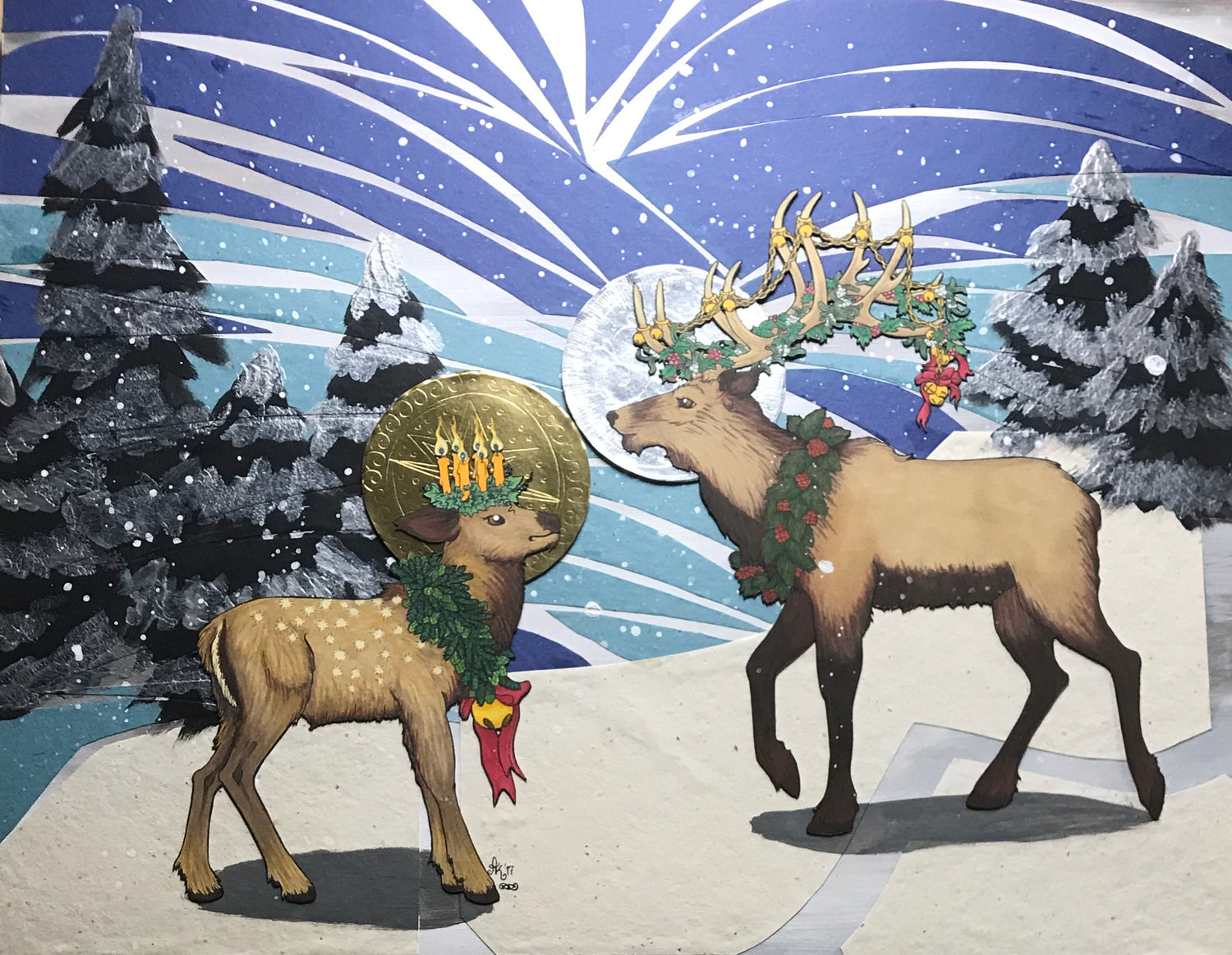 King of the Forest
The King is dead; long live the King!
? / alcohol-based ink on bristol cutouts with foil medallions on a background of mixed papers and acrylic on birch board panel
Purchase the Original
King of the Forest
The King is dead; long live the King!
As the old year passes into the new, so the older generations give way to the younger, passing the flame of hope and wisdom from one to the next in an unbroken line through the ages.
In Celtic mythology, the high holidays, such as the Winter Solstice, also called Yule, are marked by rituals of sacrifice and inheritance. They offer a chance for the passing of the cultural torch and the stories of the elders to the next generations. The Holly King, ruler of the waning half of the year, is represented here by a bull elk, as is only fitting for my part of the northwestern Montana forest. He stands crowned with the pale silver light of the season beside his young golden-haloed heir, who represents the new year about to rise with the lengthening days: the future King of the Forest, the endless intertwining cycle of life and death.
Cards - King of the Forest
Regular price
Sale price
$5.00 USD
Unit price
per
Sale
Sold out
Share
ORDERS PLACED MAY TAKE 2-3 WEEKS TO FULFILL - I WILL GET THEM TO YOU ASAP BUT AM ONLY ABLE TO KEEP A LIMITED AMOUNT OF INVENTORY ON HAND AT ANY GIVEN TIME. THANK YOU FOR UNDERSTANDING. 🦊 Please feel free to reach out with any questions or concerns.
View full details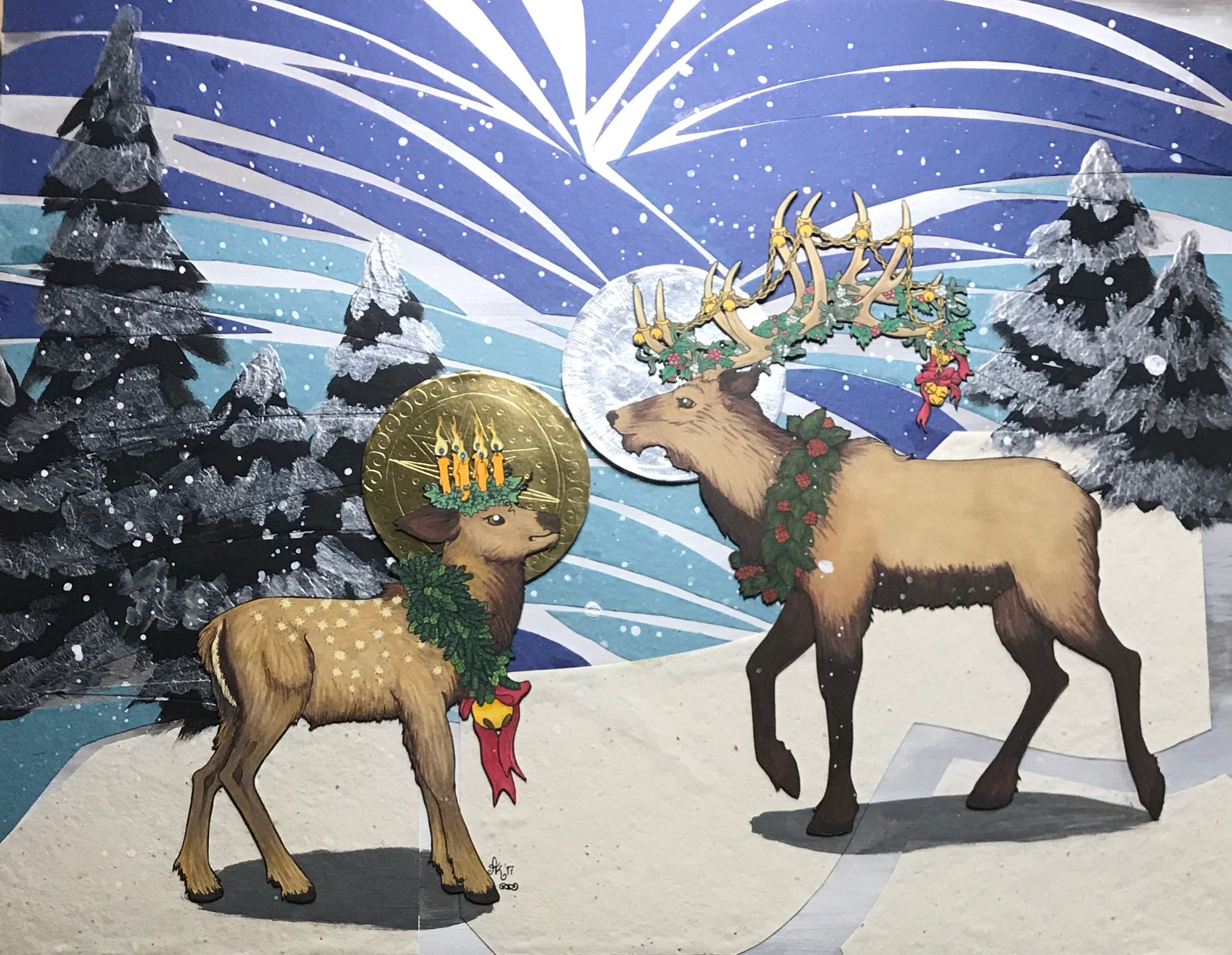 Original Work - King of the Forest
Regular price
$700.00 USD
Regular price
Sale price
$700.00 USD
Unit price
per
Sale
Sold out
Share
View full details