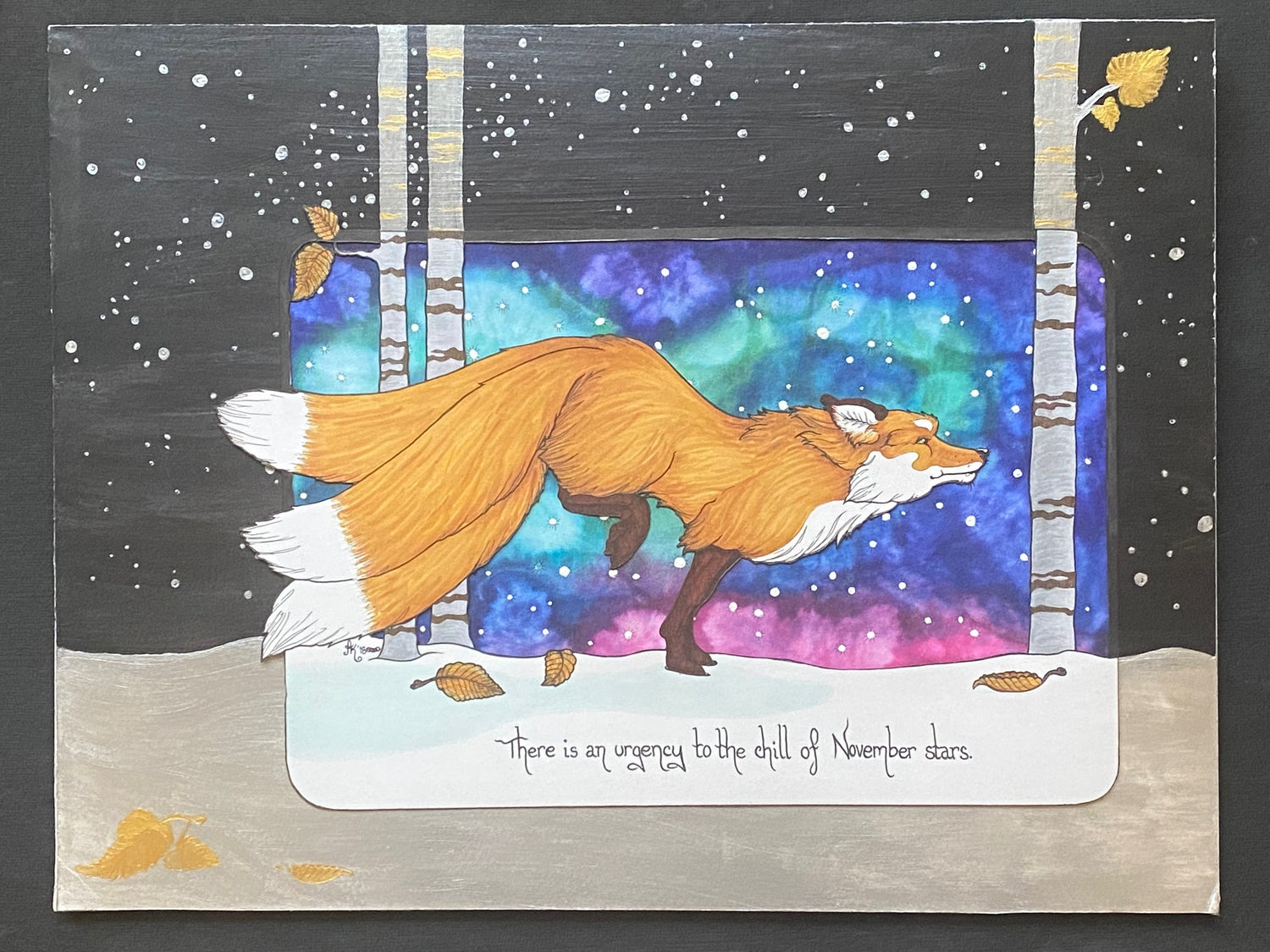 November Stars
"There is an urgency to the chill of November stars."
As the seasons turn toward winter, creatures large and small gather our resources and prepare for the dark days and long nights ahead. It's easier to appreciate the beauty of the falling snow and the winter skies when we have warm shelter and close community around us.
9.75 x 13" alcohol-based ink on bristol board cutout & acrylic on lightweight panel
Purchase the Original
November Stars
When walking in the woods, one can clearly observe the frenzy of last-minute activity that happens as all the locals, human and animal alike, prepare for the long, cold months ahead: gathering food, securing our shelters, hurrying to take care of any tasks that will be impeded by dropping temperatures and deep snow.

But as the days grow shorter, and the world gets colder, the nights blossom into brilliant clarity, reminding us that we are tiny pieces of an immense fractal pattern that sometimes lets us glimpse its tremendous beauty.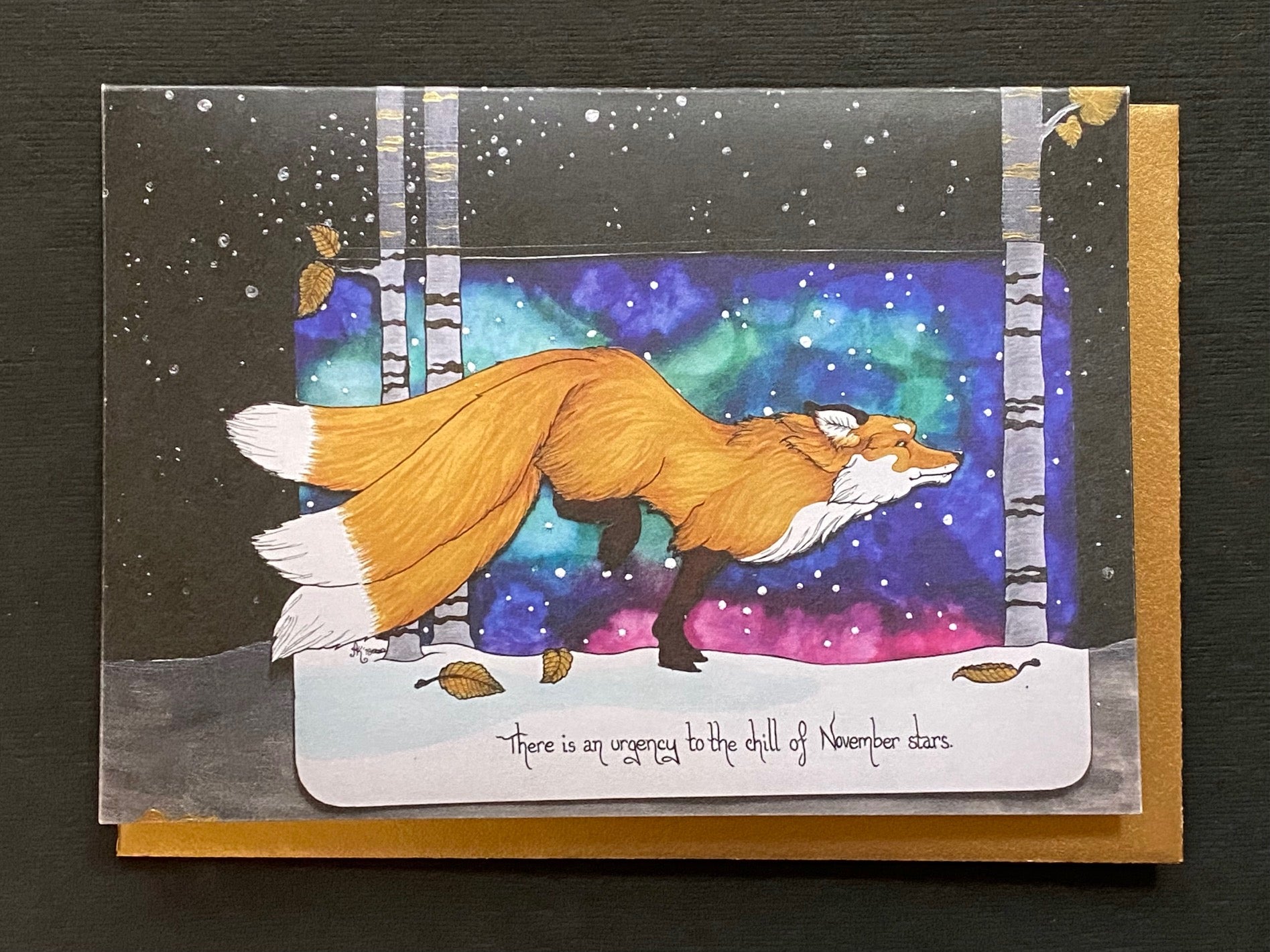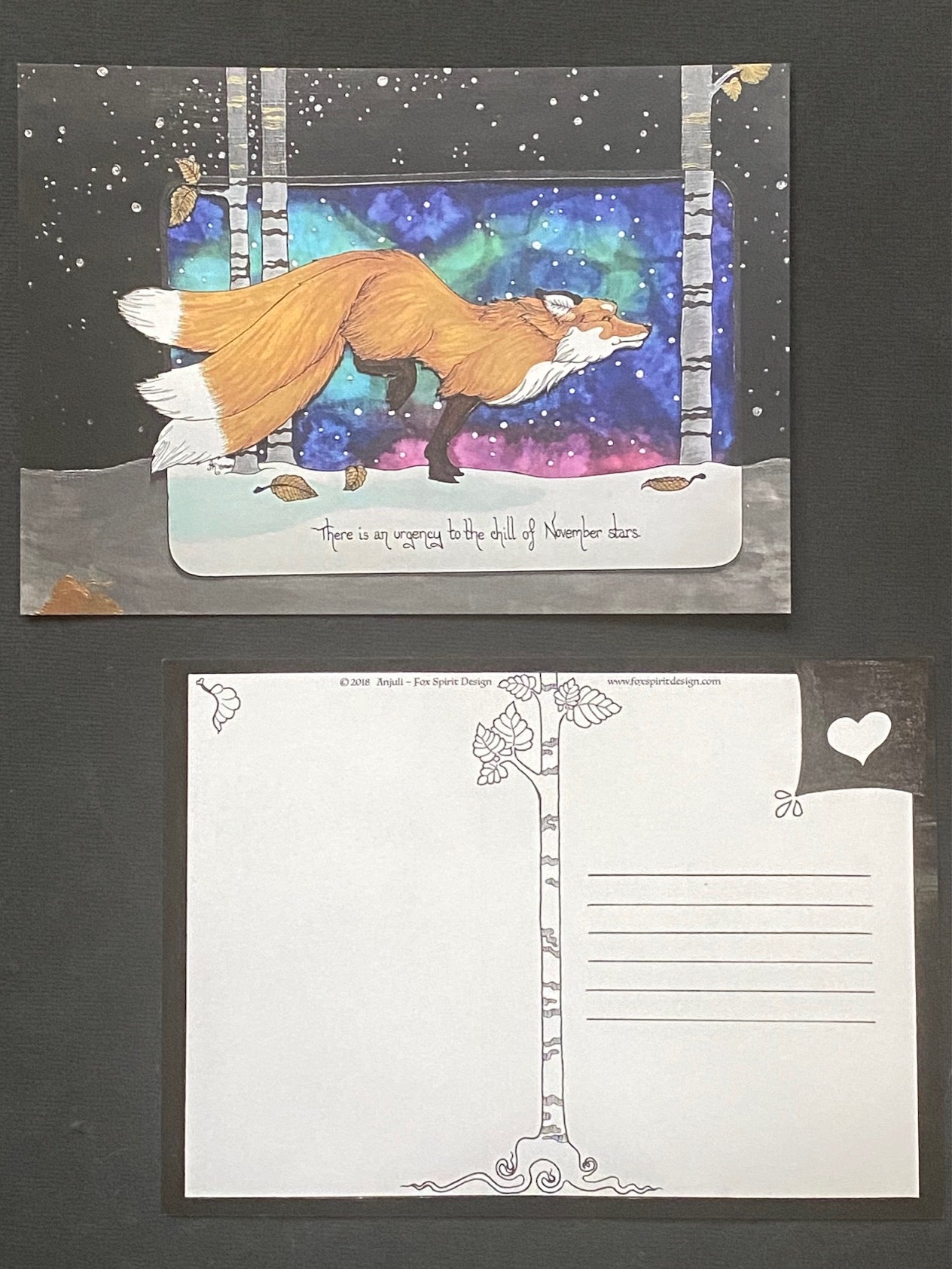 Cards - November Stars
Regular price
Sale price
$5.00 USD
Unit price
per
Sale
Sold out
Share
ORDERS PLACED MAY TAKE 2-3 WEEKS TO FULFILL - I WILL GET THEM TO YOU ASAP BUT AM ONLY ABLE TO KEEP A LIMITED AMOUNT OF INVENTORY ON HAND AT ANY GIVEN TIME. THANK YOU FOR UNDERSTANDING. 🦊 Please feel free to reach out with any questions or concerns.
View full details