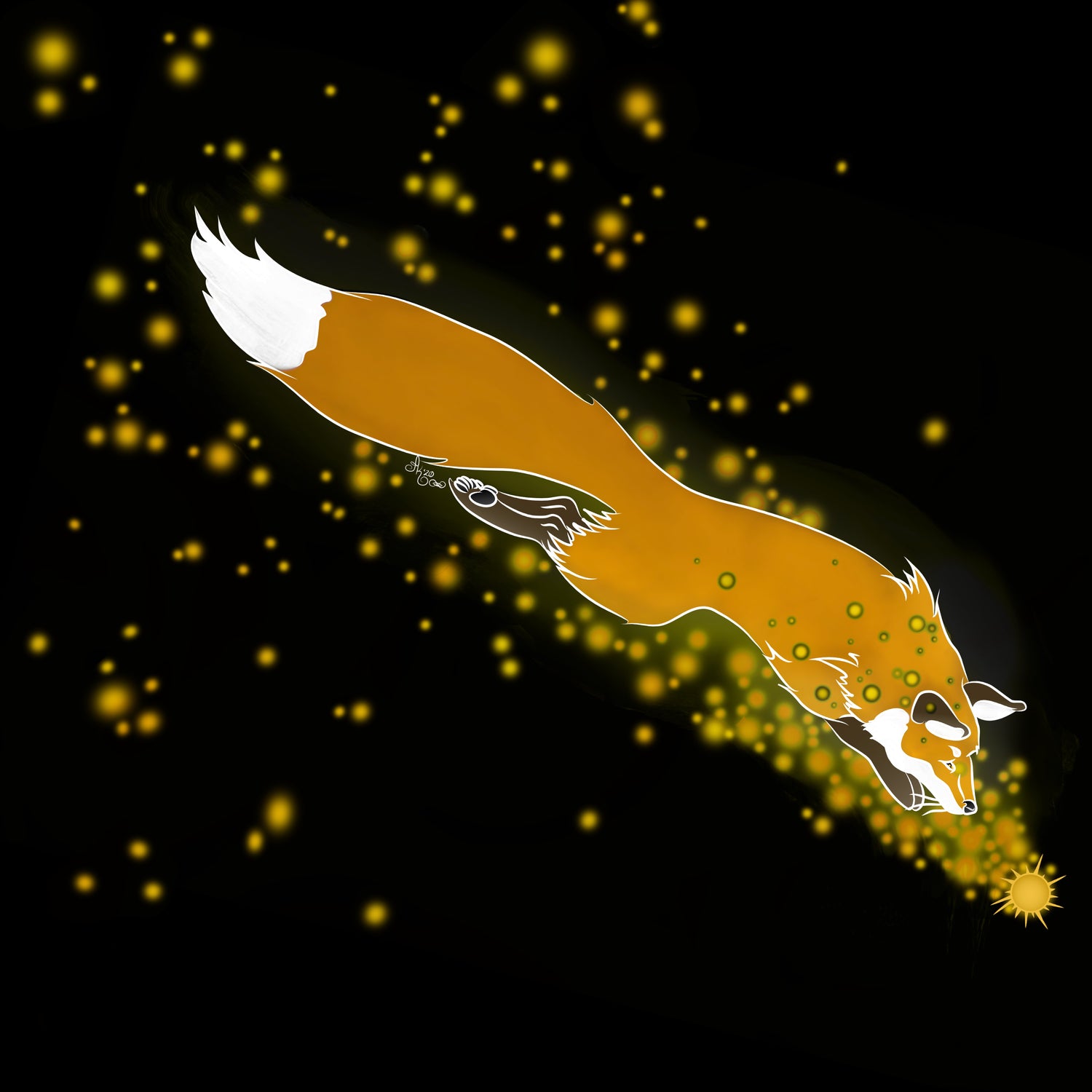 Star-Chaser
Some wishes require a little pursuit to catch hold of.
digital illustration
Star-Chaser
Don't let adversity dissuade you from following your dreams.
Many stories of foxes in mythology reference the strange lights that accompany them, sometimes as lanterns, others as floating orbs with an unearthly glow. These lights are believed to be an essential part of their being - the source of their power, or perhaps an external manifestation of their "soul".
Some say foxes paint the auroras across the night sky with their brush-tails.
This young fox has far to go on the journey ahead. They will need every drop of determination to catch hold of the dream that leads them through the abyss.
Or maybe it's just a form of self-portrait, after all.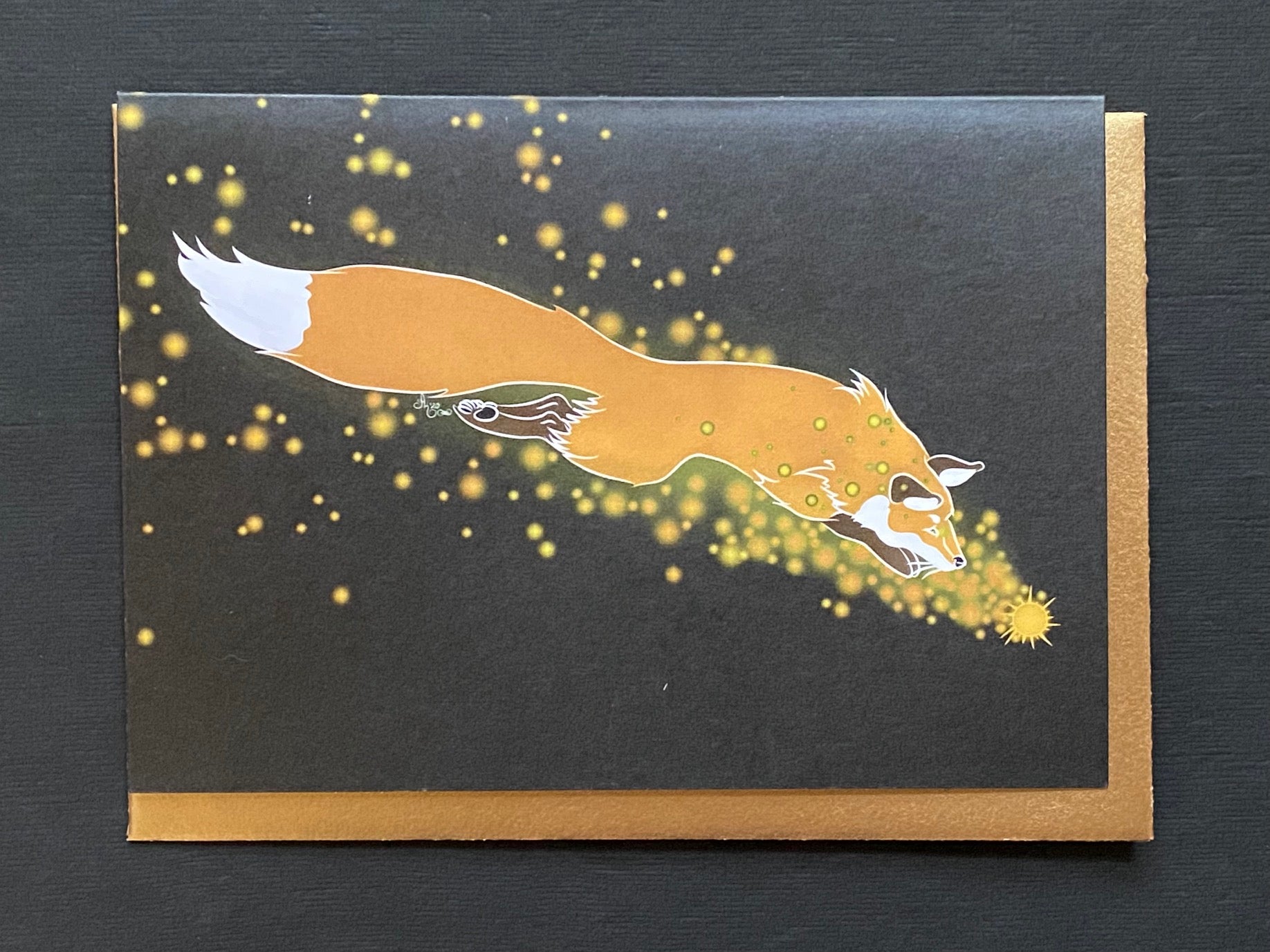 Cards - Star-Chaser
Regular price
Sale price
$5.00 USD
Unit price
per
Sale
Sold out
Share
ORDERS PLACED MAY TAKE 2-3 WEEKS TO FULFILL - I WILL GET THEM TO YOU ASAP BUT AM ONLY ABLE TO KEEP A LIMITED AMOUNT OF INVENTORY ON HAND AT ANY GIVEN TIME. THANK YOU FOR UNDERSTANDING. 🦊 Please feel free to reach out with any questions or concerns.
View full details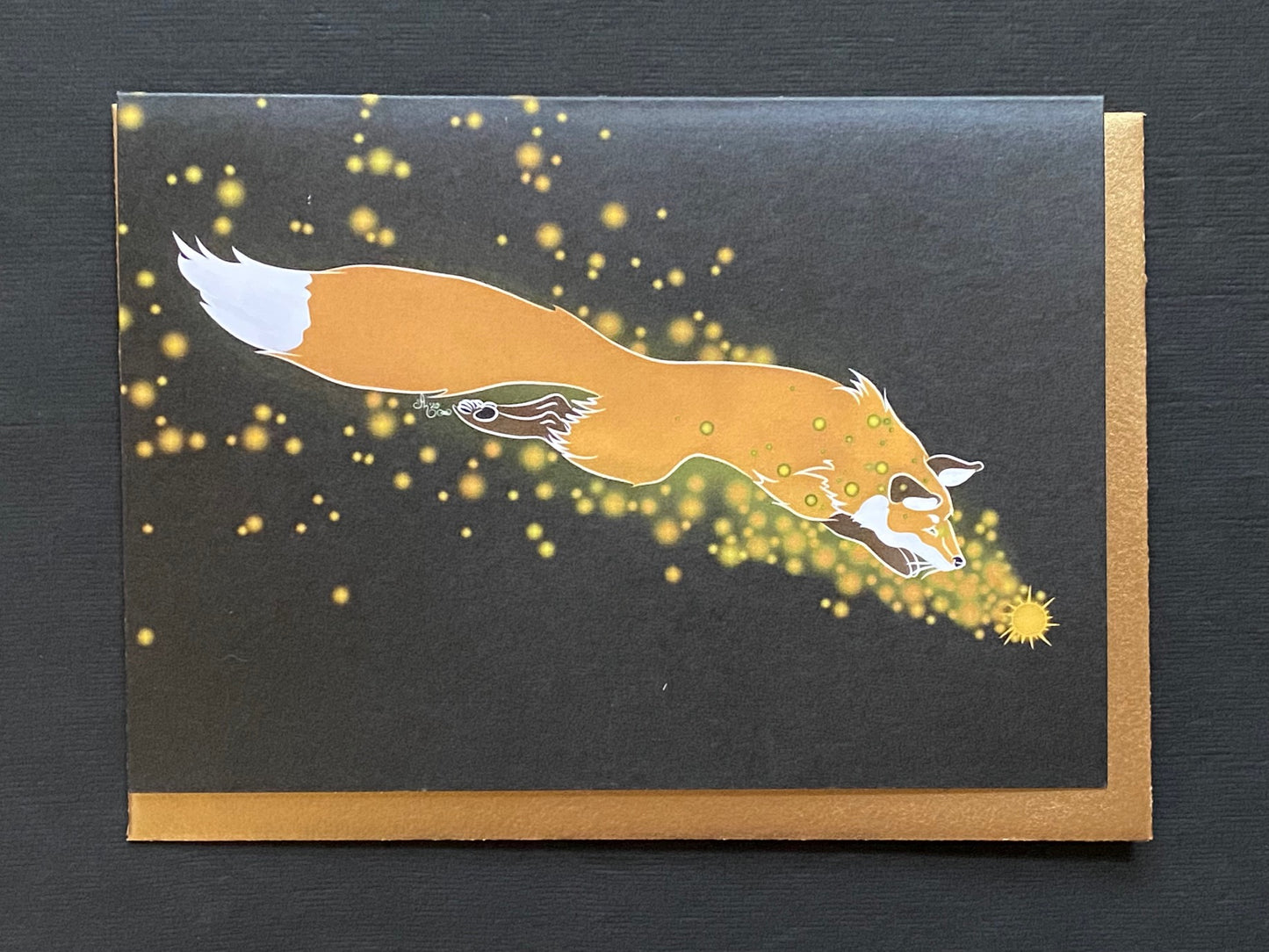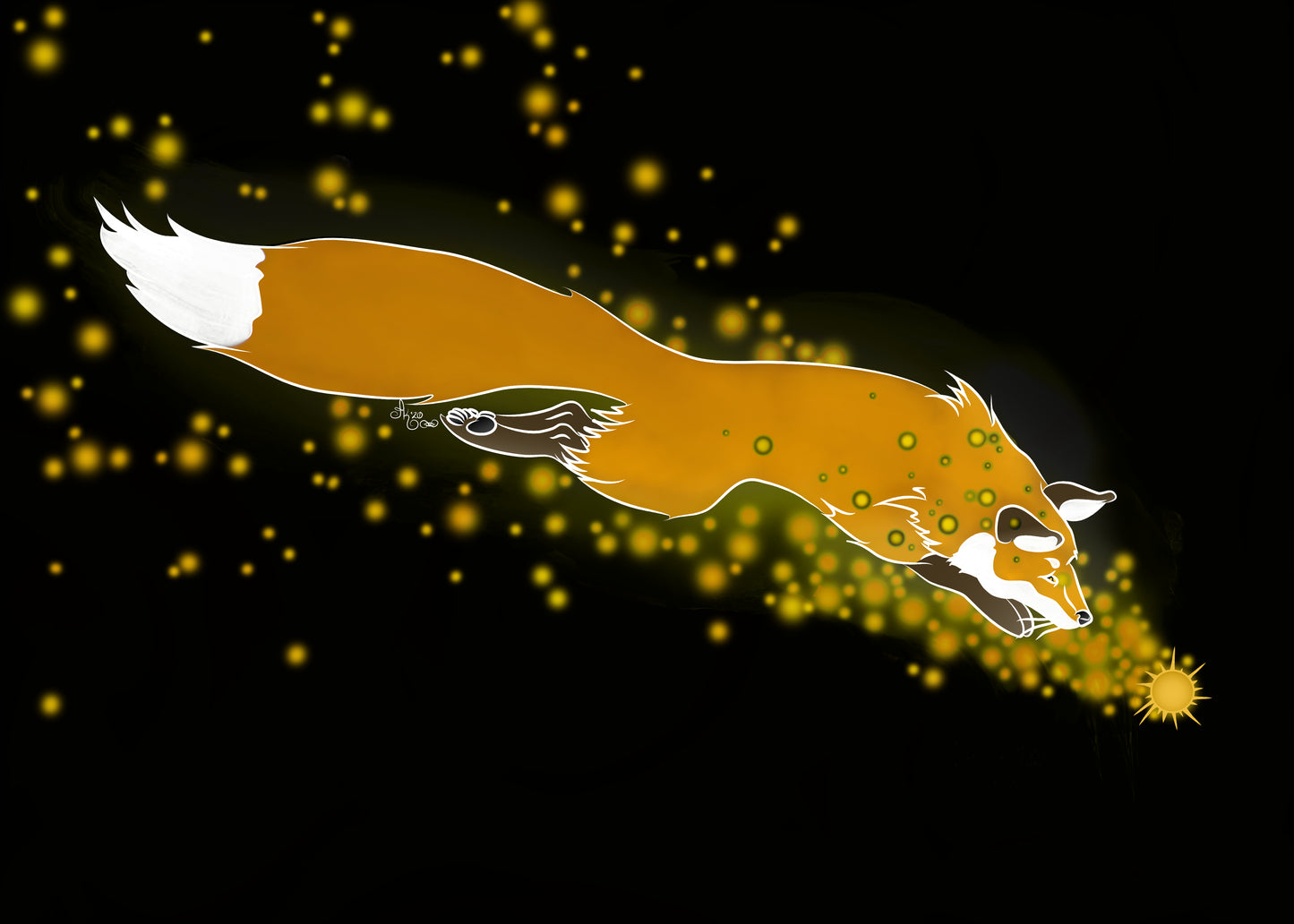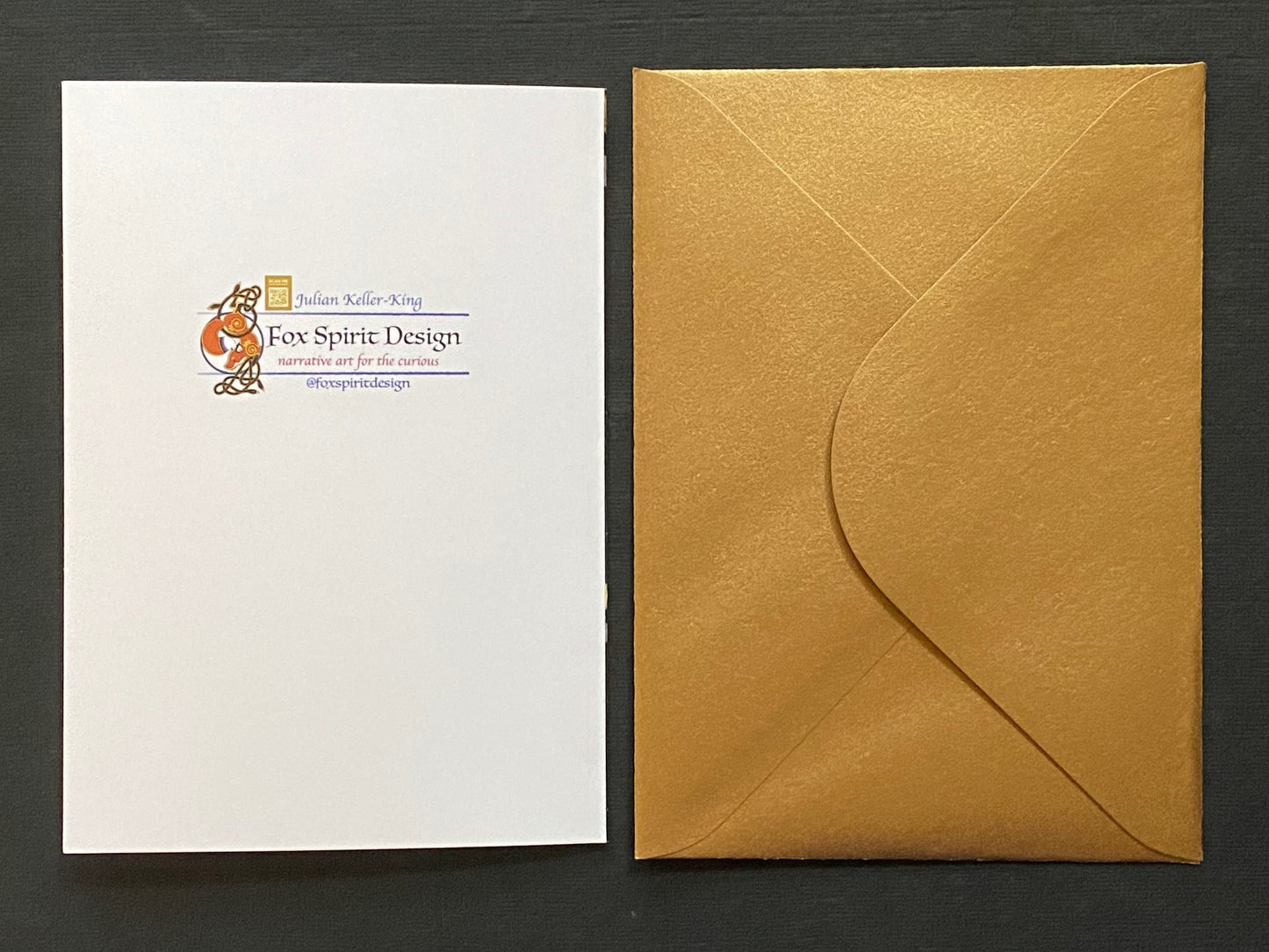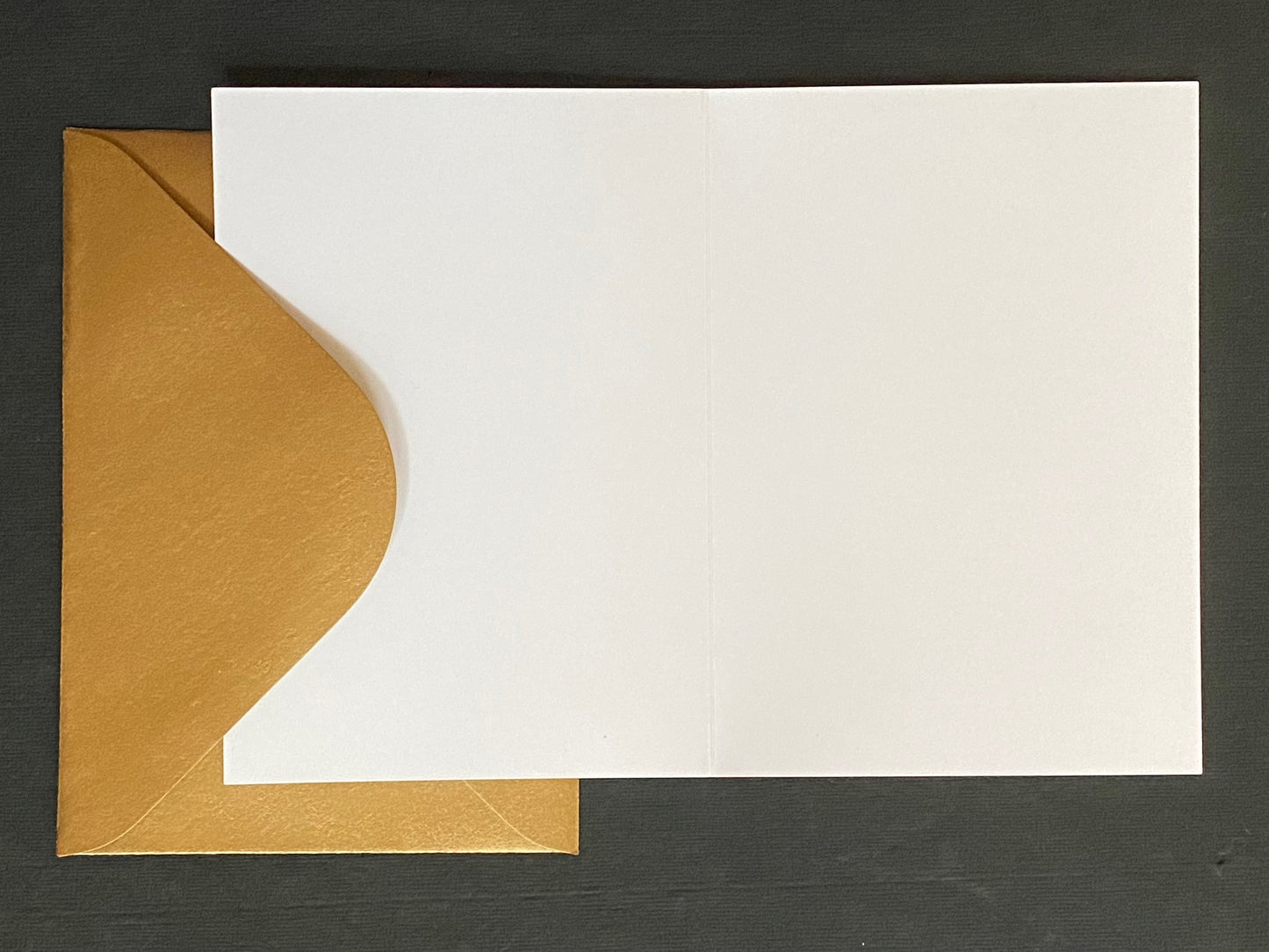 Cards - A Skulk of Foxes (Series)
Regular price
Sale price
$40.00 USD
Unit price
per
Sale
Sold out
Share
View full details